In this Mini Workshop 
we are going to learn how to shape behavior while using a box. We will also use clicker/marker training! It's not only fun but will help your pup to build confidence.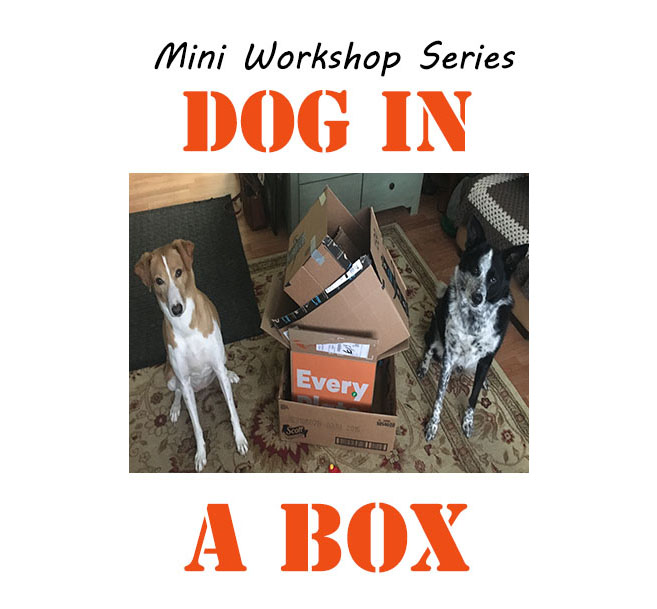 The only items you need are a dog, a box and a clicker (The clicker is optional as I will show you how to use your voice.), some yummy treats and a willingness to think outside of the "box" when it comes to dog training.
If you've been wondering about clicker training and how it works this mini-workshop is for you!
The kids, adults and dogs will LOVE IT!!! Can't wait to see YOUR dog in a box :).